This recipe was given to me by my mother, who got it from her mother, who got it from an elderly lady who was in her 70`s, so this recipe is over  100 years old. This recipe is actually a very good recipe if you like dense moist brown bread. Some people refer to it as oatmeal molasses bread which is what it is made out of however; I've always just refer to it as brown bread. This is my favorite brown bread recipe. The pictures show how it turns out, it was awesome.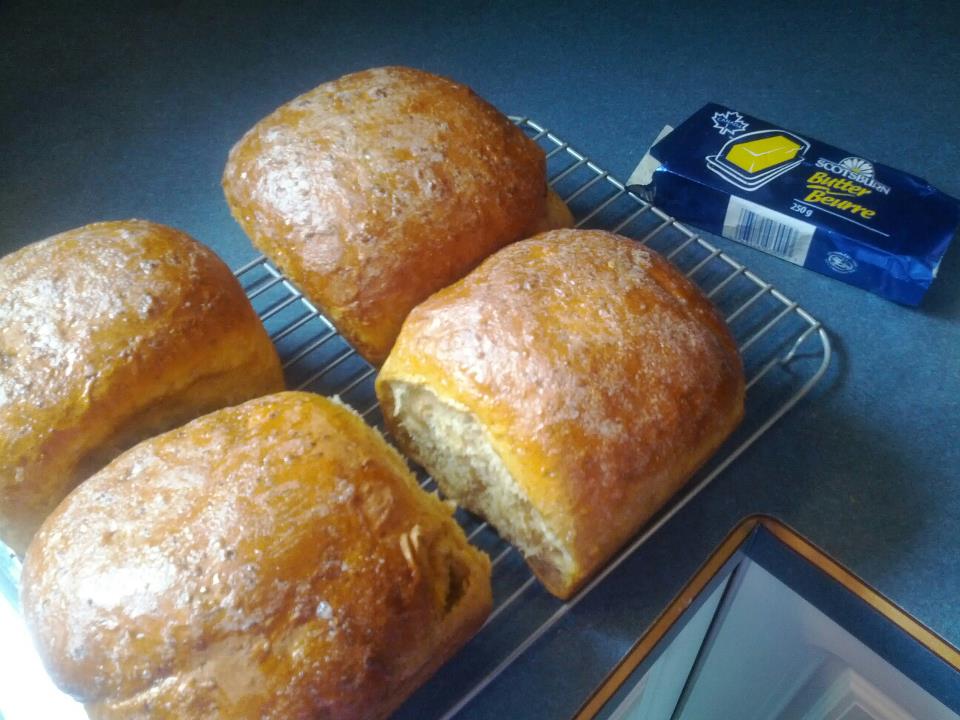 Recipe:
1.  1 and 1/2 cups of rolled oats(I used quick oats)
2.  2 cups of boiling water
3.  1/2 tblsp of salt
4.  1 tblsp shortening or lard, I used tenderflake and also fluffy before
5.  1 tblsp of yeast (quick acting)
6.  1/2 cup of warm water
7.  1 tsp of sugar
8.  3/4 cup molasses
4-5 cups of flour
Steps:
A. Mix item 1,2,3 and 4 and let stand until luke warm this is the oat mixture.
B. In  a seperate bowl gently stir 5,6,and 7 and let sit, this is the yeast mixture.
C. When  the oat mixture is warm-cool, add the molasses (item 8) and mix well. Do not add when mixture is too hot or it will change the texture and require more flour.
D. Add yeast mixture and stir and one cup of flour and beat well.
E. Keep adding flour in one cup intervals up to 4 or 5 cups. As you get near the end you may need to use your hands to work flour in.
F. Kneed bread for 10 minutes dusting surface with flour if needed. My judgement for when its done, the dough is no longer sticking to my hands. If using a Kitchenaid mixer I knead for 10 min after all flour is in, it should pull away from the sides of the bowl some.
G.  Place bread in a greased bowl and grease the all of dough. Let this rise until it doubles in size (60 min), MAKE SURE YOUR house is WARM if it is not, open your oven door and sit it near that. Or turn the over on 350 for about 1 min and turn it off, the semi warm airless environment is perfect for rising bread just make sure it's not too close to the top and DON'T leave the oven on.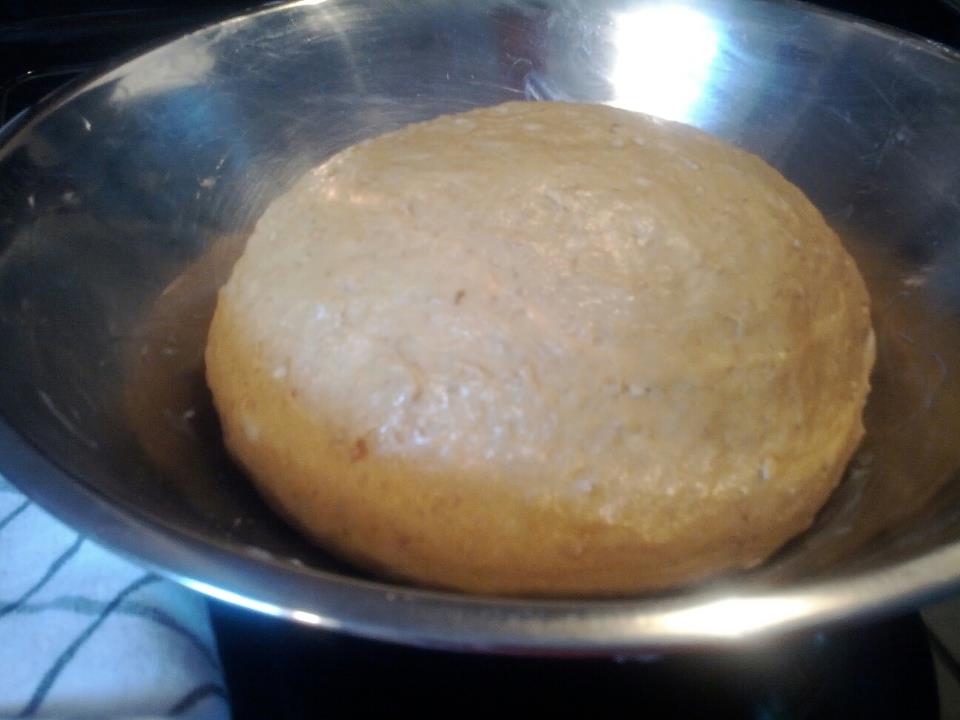 H. After risen, split into 4 pieces and form into balls and place them in the greased pans. and again let them rise to double the size.( 30-60min)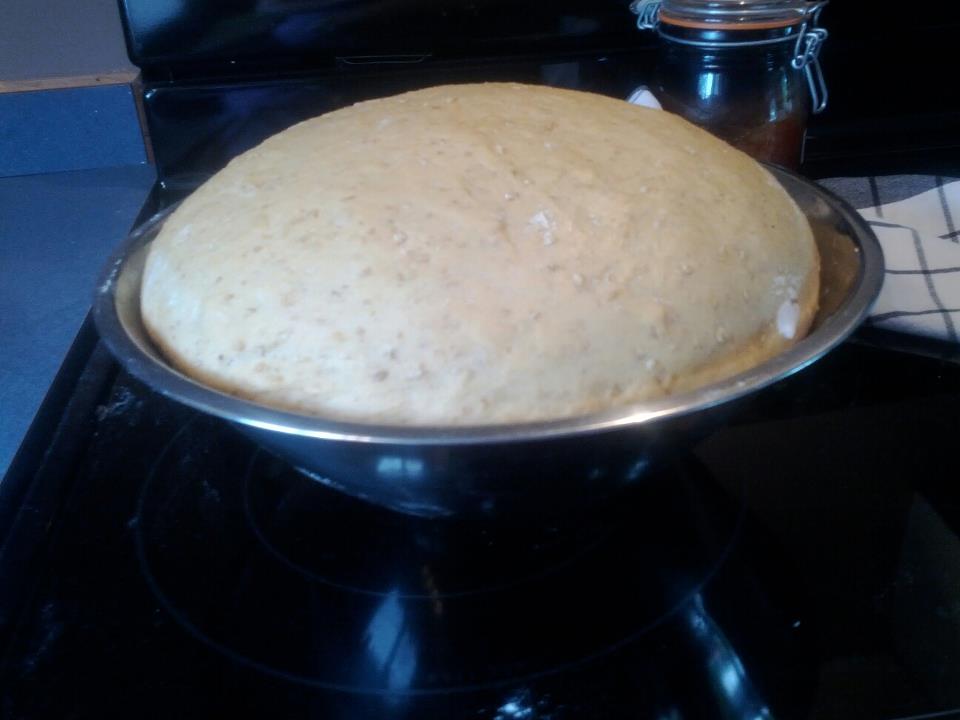 I. Bake them at 350○ for about 30 -40 minutes.
J. To tell they are done, they should be browned well on top and they should slide out of the pans, use over mitts and take them out of the pans right away to cool.