This is a Donair Recipe made with lean ground beef. I have been making my own donair meat and sauce for a while now,  and this recipe is now perfect for my tastes. I originally obtained this recipe from and friend and a site in Halifax. I have used this meat on a pizza with a garlic butter base and a donair sauce base, I have also want to try this soon as a hamburger on the barbeque.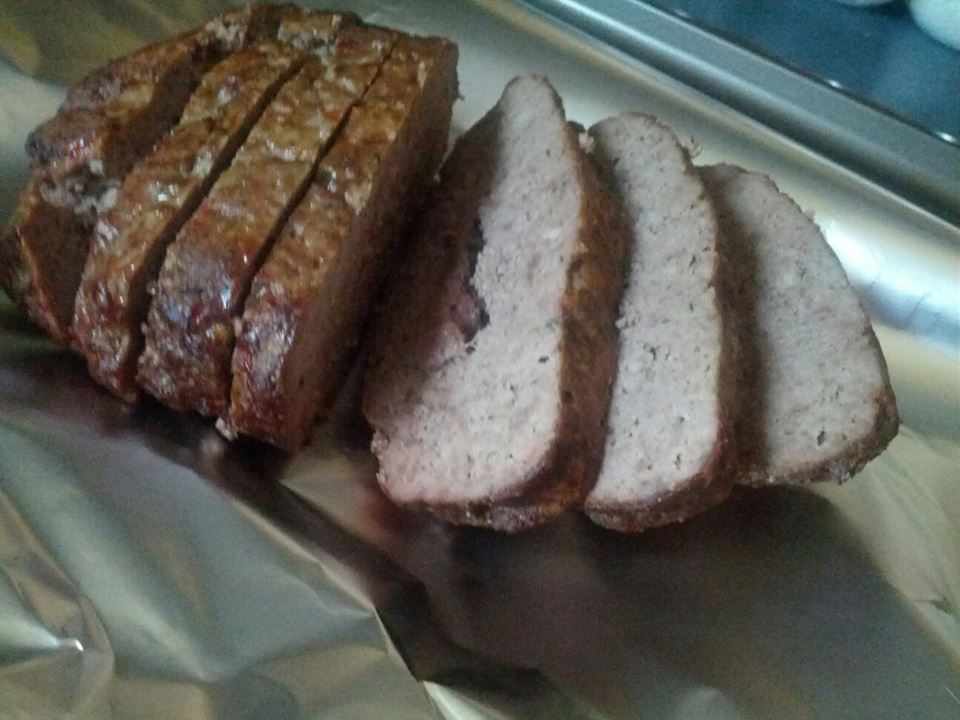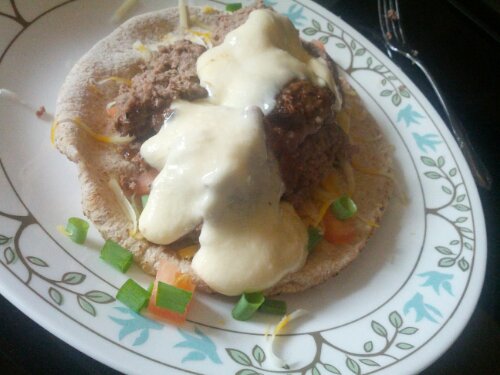 Donair Sauce Recipe
( Best made the day before)
• 1 can of evaporated milk (not fat free or 2%, must be regular full fat)
• 3/4 cup plus 1 tbsp of white sugar
• 2 tsp of garlic powder
• 4-6 tsp of vinegar
Directions and Tips
1. In a glass or pyrex container with a plastic spoon mix sugar and garlic powder, then add the can of milk and mix until sugar grains are dissolved.
*** do not use a metal bowl or utensils of any kind
2. Add 4 tsp of vinegar quickly and stir gently 5-6 times. Put sauce in the fridge to chill for 5-10 minutes.
3. Take sauce out of fridge for a minute and stir until clumps are gone. Put sauce back in fridge for 10 more minutes.
4. Add vinegar by the tsp to the sauce if still very runny and repeat the process. Keep sauce in fridge and chilled.
Donair Meat Recipe
350° for 1 hour and 15 minutes
• 1 tsp of salt
• 1 tsp oregano
• 1 tsp of flour
• 1/2 tsp black pepper
• 1/2 tsp Italian seasoning
• 1/2 tsp garlic powder
• 1/2 tsp onion powder
• 1/4 tsp cayenne pepper
• 1 large package of ground beef, 1 – 1.3 pounds
1. Mix all items well, I used my mixer and my dough hook
2. Form in long loaf and wrap loosely with tinfoil for first 40 minutes while baking. Check often as different loaf sizes will cook quicker.
My next expirment I am going to attempt using these same spices for hamburgers and barbequeing them and making Donair Burgers!
This past St. Patrick's Day I spent with my uncles Ken and Dave and my aunt Orpha and my mom. We had supper, played,  Phase 10 and had a blast!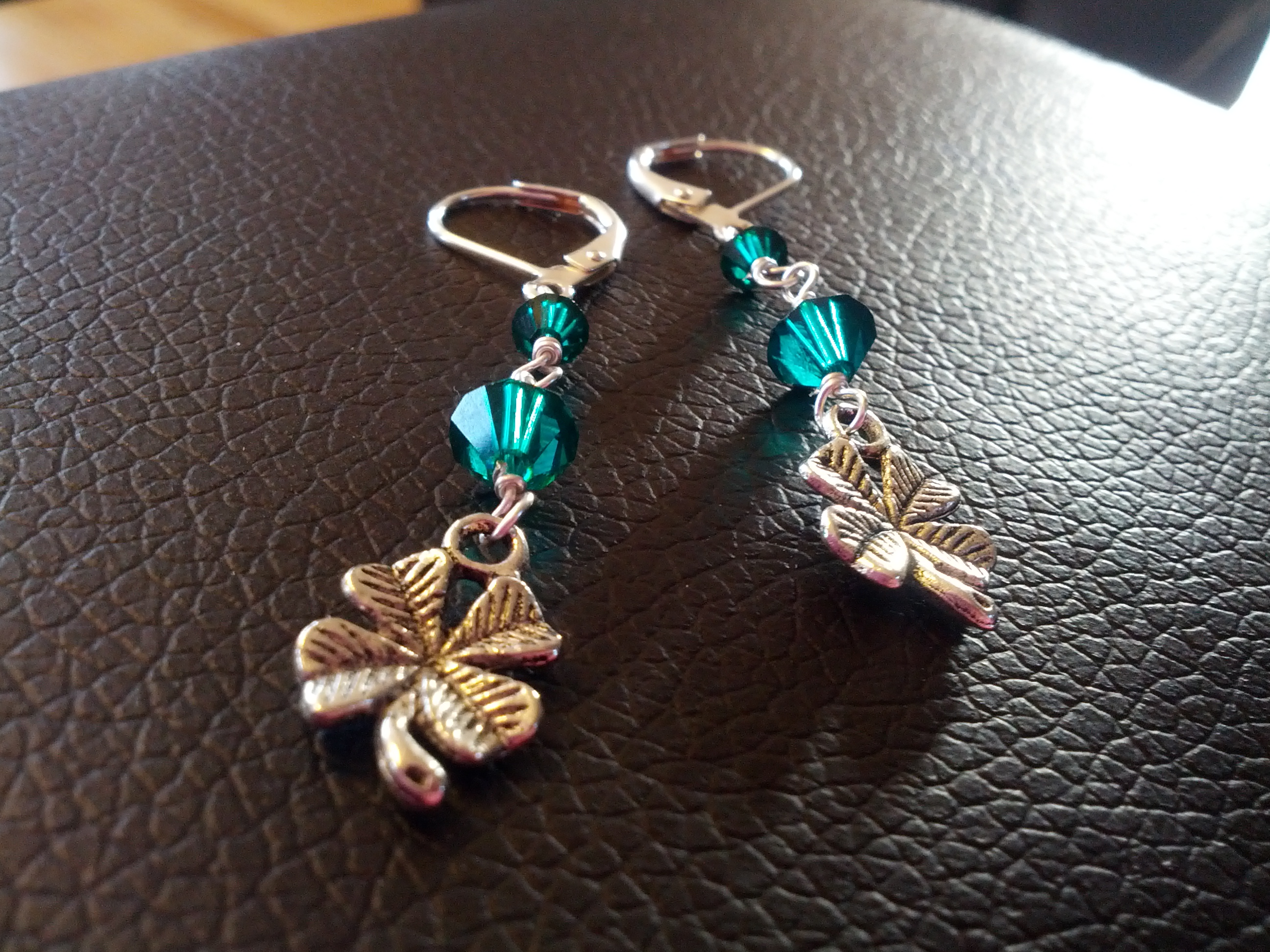 New earrings I made for St. Patrick's Day. Made with a 4 leaf metal clover and green Swarovski's.
Ken and Dave have a beautiful house, and beautiful interior design talent! Loved the fresh tulips and green decorations. We played cards and had a beautiful chicken dinner.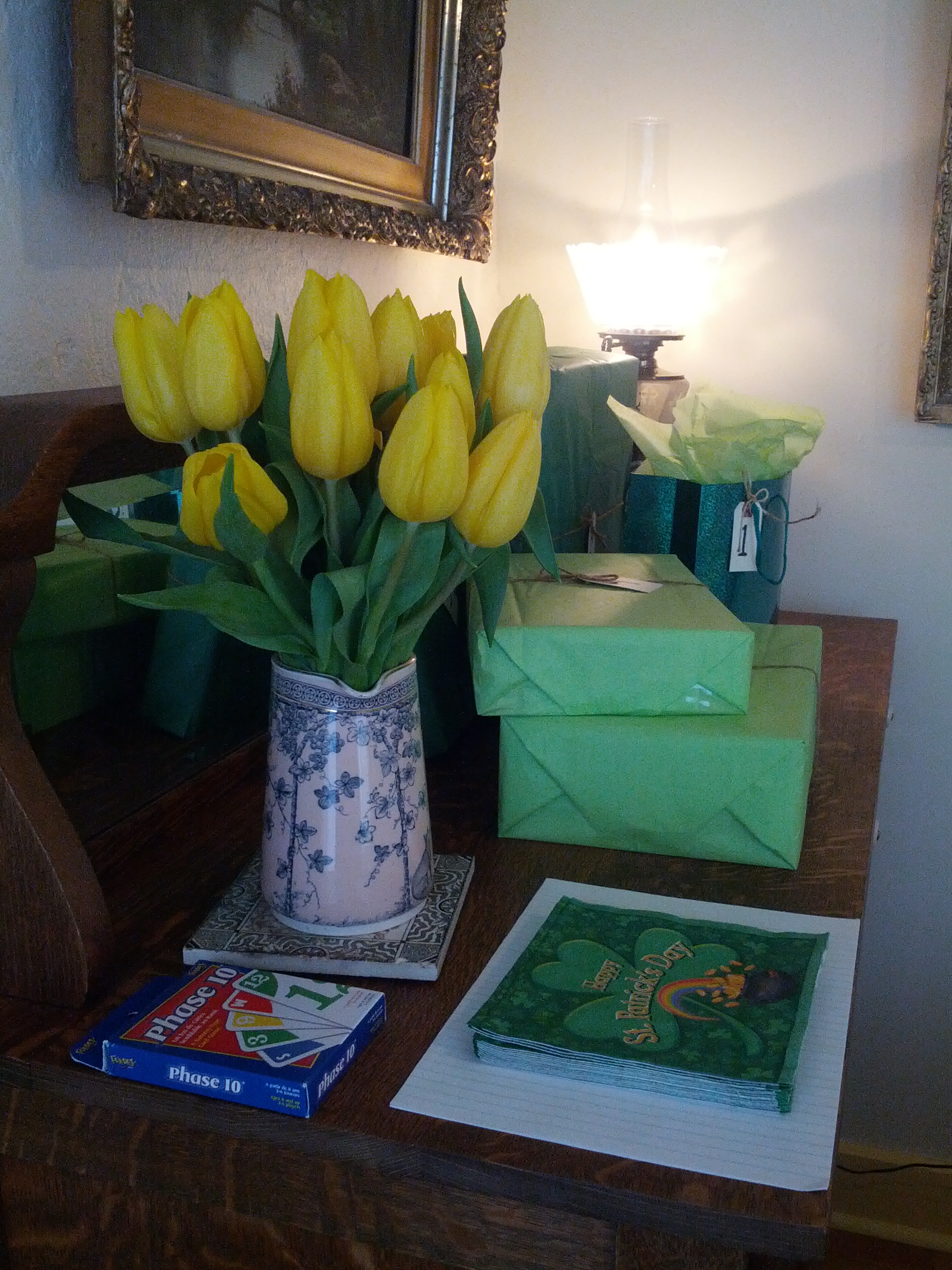 Dave and Ken run an antique store in Brenton, NS. http://yaciuksantiques.com is their site!