Over our vacation with the kids, we travelled all over Southern Nova Scotia. On a day trip to Digby we stopped along the way to a few tourist spots we have never been. Pictured here is the view of the cove at Gilbert's Cove Lighthouse. It's a tiny lighthouse, but there are many areas surrounding to explore, we took a walk down to the beaches to see what we could find. Maddy wanted to bring home half the rocks there 🙂 hehe, and tons of rock for skipping.
Our next stop was along the french shore, I have driven past these churches so many times, yet I have never taken the time to stop in and look at the inside, also online I can find tons of pictures of the outside of St. Bernard Church, like this awesome one: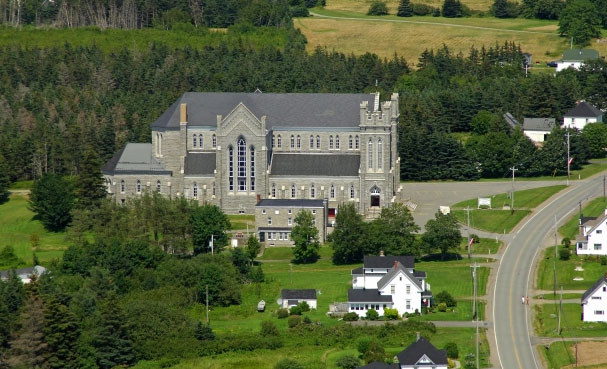 The outside looks like a massive castle (castle in Nova Scotia? yep!) compared to the houses by it and the inside  is just stunning, like Mike has said, when you walk in, you can feel god there.  There is a greeter at the door who was very pleasant, and allowed us to walk around, I was not sure if I was suspose to take pictures there but nothing was said. Shown here in the back is the pipe organ that they play every Sunday. I am going to go to this church some Sunday to hear that, I think with ceiling that high, the acoustics would be unbelieveable.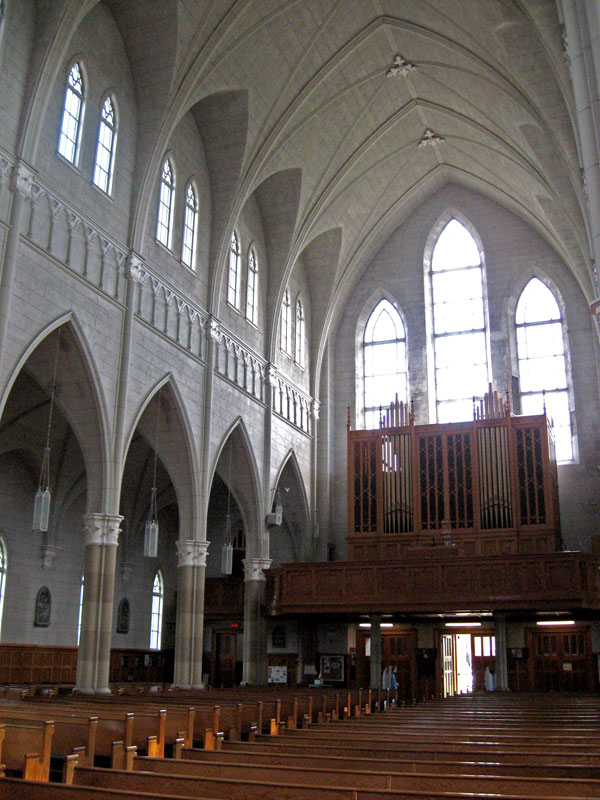 Wouldn't want to be the one to paint these ceilings lol. BEAUTIFUL Church. This for me, is by far the most beautiful church in Nova Scotia.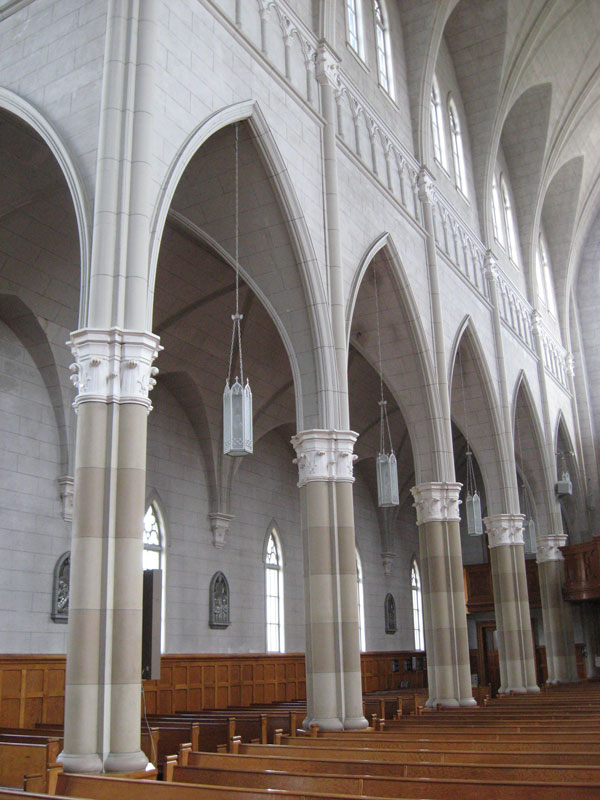 I will say I am not highly religious, I think all religions have their great points and value, I just have never choosen a set one. I am a church bouncer! lol That sounds terrible, but I like experiencing new things:)