My first attempt at making peach jam was  a success, I purchased second best peaches from The Peach Pit Market in Berwick, NS.  Very pretty spot with picnic tables and benches to enjoy the view.
My peach I bought f0r me and Mike was not ripe yet, so expect to wait a day to eat them, they ripened in a day in a brown paper bag super quickly and another thing I noticed about the peaches here, they are about double the size of peaches purchased in supermarkets!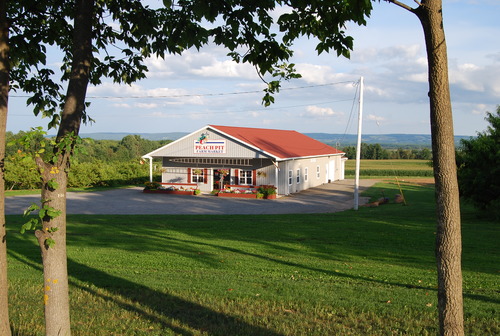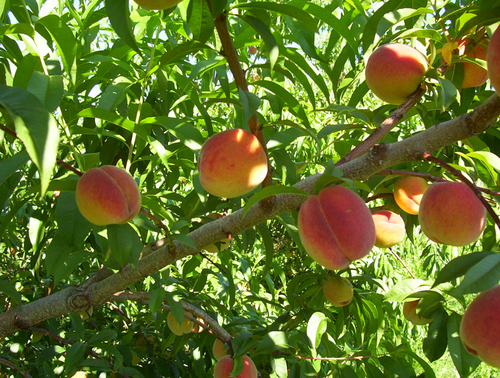 The recipe I used was
10-14 ripe peaches chopped with the skin on (it dissolves in the cooking process) (cost me 2.99 for the peaches(second best) here to make this jam!)
4 cups of white sugar
2 pkgs of certo
1. Mix them together and boil till smooth squish pieces if desired. (I personally used a hand mixer and blended them while still cold, it was a HUGE mess lol)
2. I boiled them for quite a while and when they turned to liquid and boiled I added one pack of certo, boiled for a min, then added the next, boiled for a min and removed from heat.
3. Put jam in jars and processed for 10 min.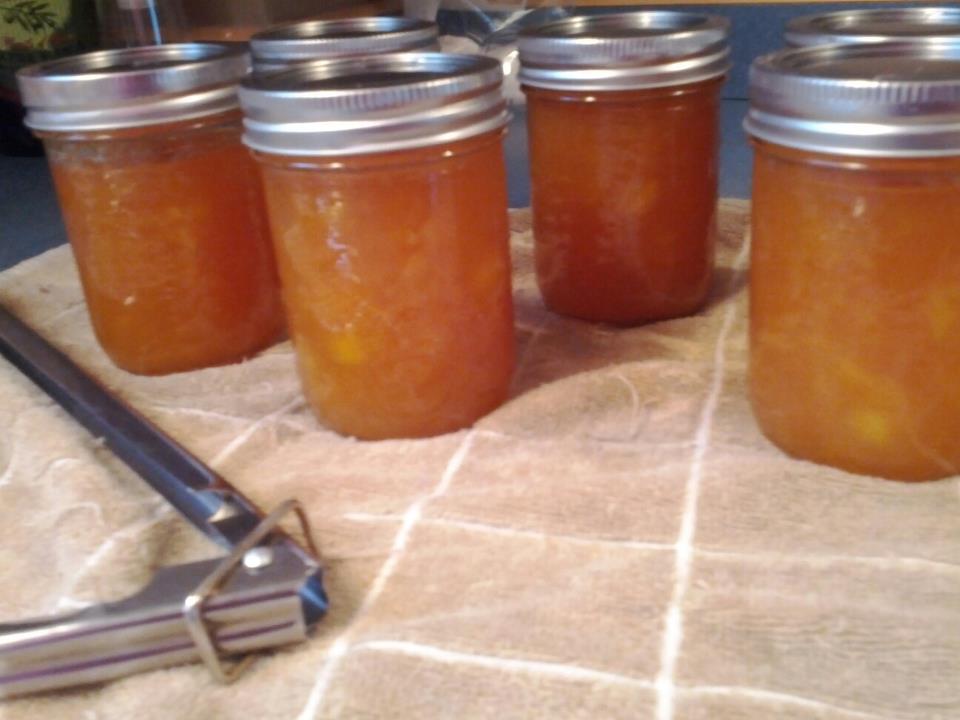 I have never even tasted this jam until I made it, it's actually really good!