A few summers ago me and Mike headed to the valley to go to Noggins Farm and corn maze. I had heard about it for a while but never went. What they do is take a huge corn field and cut a large maze in it.
This is an areal view of the maze from http://nogginsfarm.ca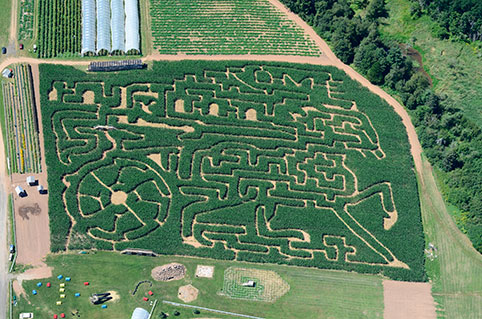 As you can see the maze is HUGE!!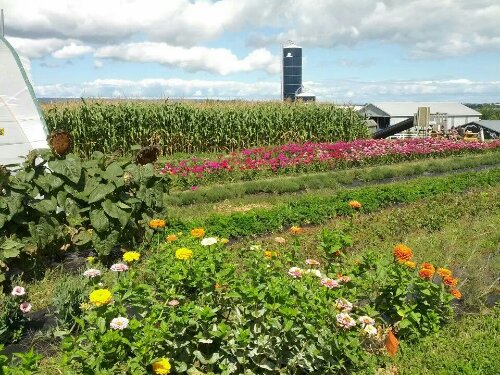 This was a view from the flower and herb garden at Noggins. You are able to pick your own apples at certain times, herbs and some flowers.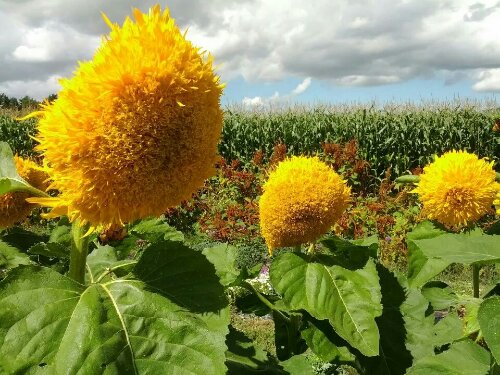 These sunflower were so pretty, fluffy almost.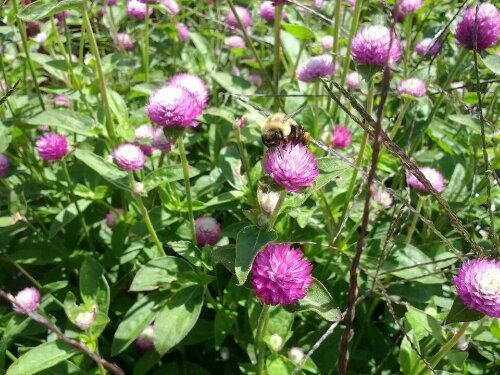 Bees were in abundance at the farm.
Once in the maze it was hot and hard! Once we got about halfway through and we had to pee lol so we didn't get too far. Overall I would love to go again with the kids and work our way through the maze. I love the valley in general, driving by the huge garden and corn fields and apple orchards.