A few years ago my relative gave my mom a christmas ornament made of seeds, they were the cutest thing ever! Now about 10 years later, I decided to remake them for Christmas gifts this year, I would have posted this sooner, however,they were gifts, I couldn't! 🙂
Here is a picture of the final product: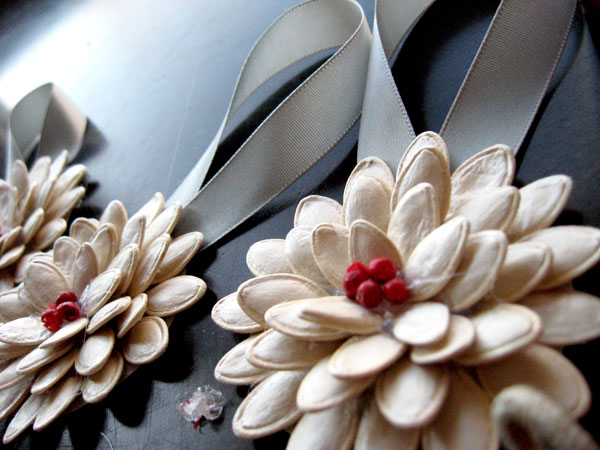 Here are the supplies you will need to make them!
1. Dry pumpkin seeds
2. Something for the center, either a coffee bean, I used red peppercorns from bulk barn, or even another seed.
3. Ribbon to hang them
4. cardboard fro a cereal box or cardstock from your srabooking supplies.
5. Glue gun and glue sticks
Instructions
Here they are in image form: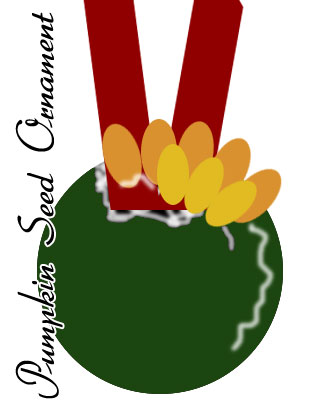 1. First cut a circle out of paper.
2.  Glue the ribbon to the paper well!
3. start gluing an outer seeds, make sure to put the near the edge and glue them well
4. When starting the second layer, glue them in between the other seeds, put lots and lots of glue, no skimping:)
5. glue the center in and let dry!
I have also painted some and added glitter but I like the natural look the best:)