Found a new hiking trail in Digby Neck, Nova Scotia called Gulliver's Cove Hiking Trail or as the sign show's High Cliff Cove Look-Off. It's a pretty easy walking trail, until you get to the cliff, you can stop there, or go down over the cliff onto the rocks(at low tide).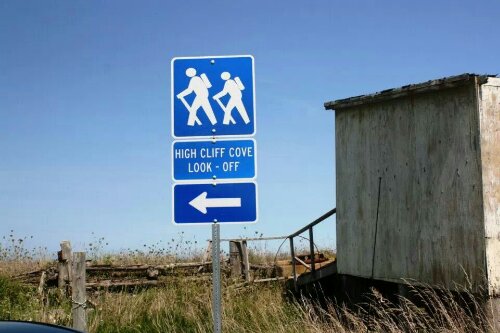 The entrance!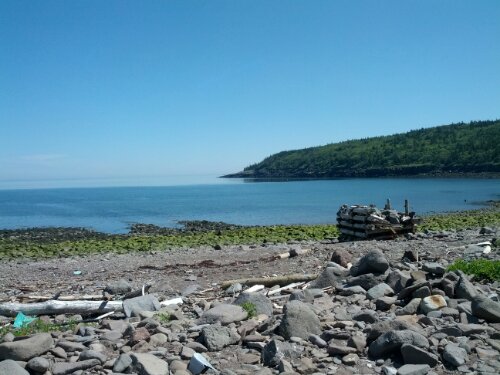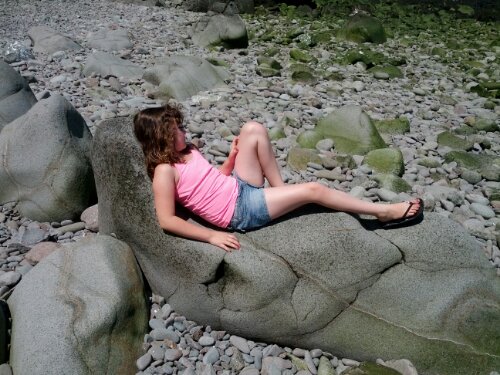 One of the rocks down on the beach was like a lounge chair! This other picture below is me down on the beach below, high cliffs!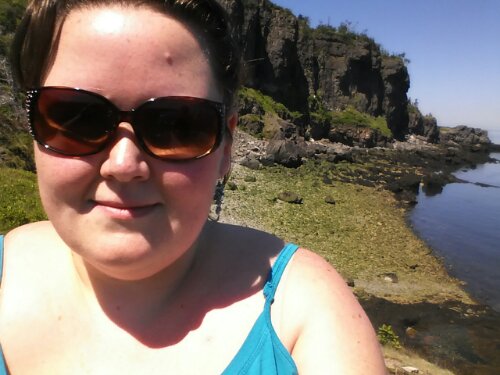 The cliffs were scary coming down. We came down and around in the area in the picture below. There was a walkway of sorts but that was ruined in the weather, however there was a rope to help you down. I am not a climber and I made it down, so I think just about anyone can.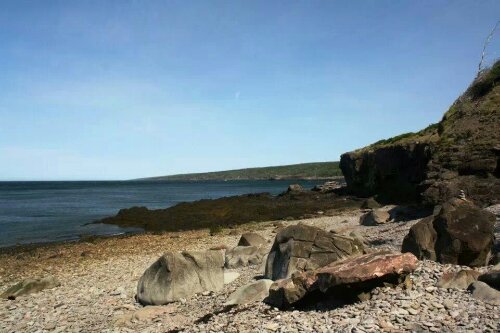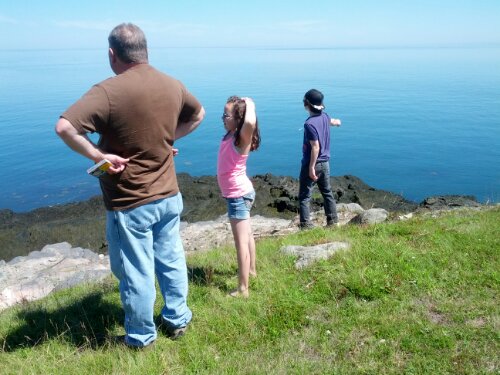 The look off..you are quite high up, to get to this point it's a very easy walk.!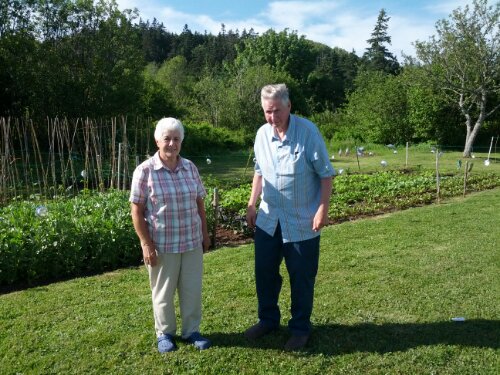 These 2 sweet people are my step aunt and uncle:) Charlie and Marilyn Belong. I love this picture of them. They are such hard workers! Charlie is the pastor of a church on Digby Neck in Nova Scotia. They are very kind people and work harder physically then some 20 year olds. They both chop, split and haul wood for their fire and many others in their church. Their level of giving and caring for others is something to admire.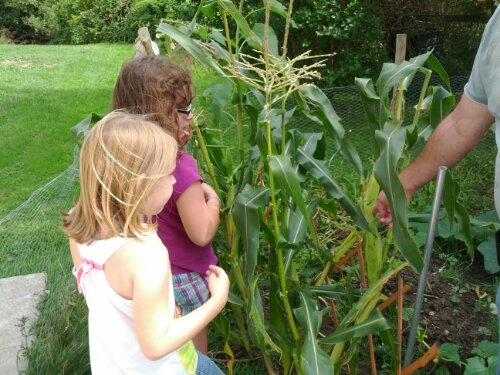 I love my vegetable garden and they have inspired me in what they can do. They do all their work by hand and grow tons of vegetables! Every time I go up I always go look at their garden and ask tons of questions on what they do.
I love passing that information on, my Dad taught me some and Mike has taught me so much. In the picture above Mike is explaining to Maddy and Cait about corn(picture from last year). Maddy listens and absorbs a lot and loves to help me in the garden.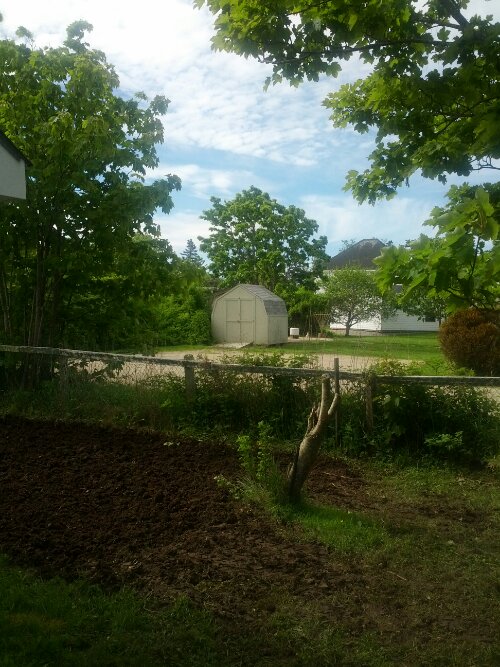 This year my garden is still getting started.