Over the past few years I have made many trips to Digby and specifically Digby Neck.  My boyfriend and his family lives on the neck and the views there are unbelievable, want a full day of awesome views, try Mount Shubel and the balancing rock hike. I will have better pictures of Mount Shubel soon! Here are a few of the images from my many trips there.
This is taken off the wharf this winter in Centerville, NS… I think that was the name of the area. This was taken in January of this year!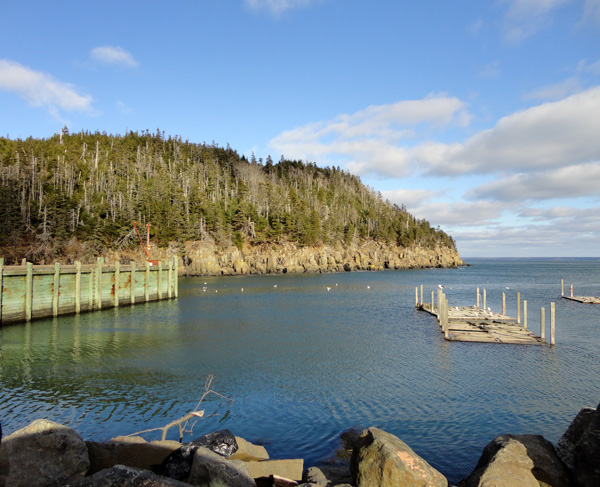 This one was taken where the Digby Neck ferry to Long Island comes in 🙂 This January as well.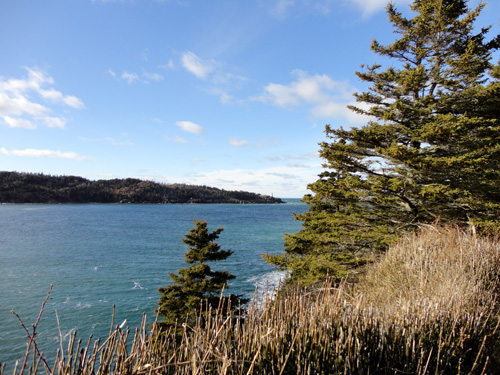 The next few pictures were taken one a day in 2010 when me and Mike and the kids spent the day on Long Island geocaching! It was the most beautiful hiking trail in Nova Scotia. The balancing rock is a tall basalt stack located on the coasts of Digby County. (more info below)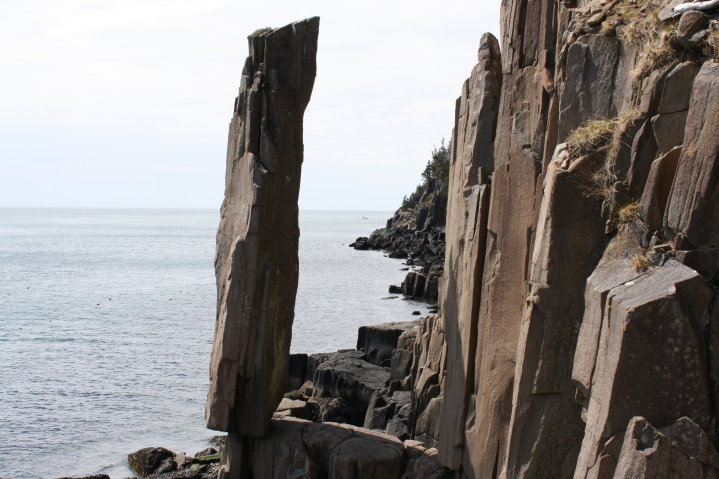 Lots of stairs ahhhh.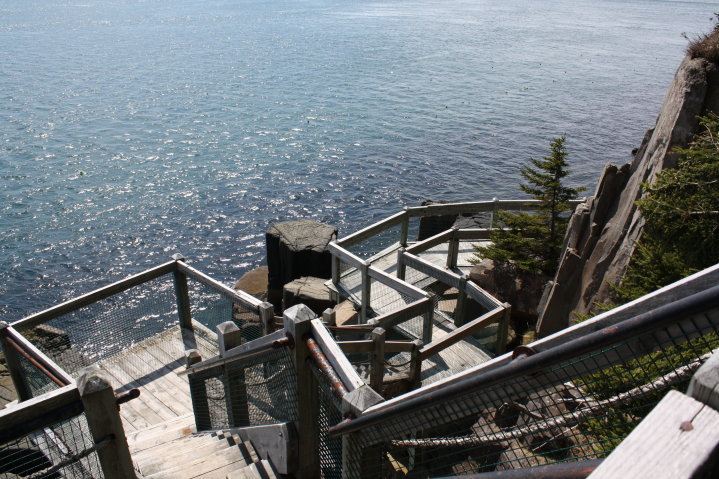 The Balancing Rock Trail is a 2.4 km trail through forest and with nice trails and board walks for easy walking in some parts. This rock is a part of North Mountain which forms the cliffs along St. Mary's Bay and the Bay of Fundy.
The rock  has been standing an estimated 200 years and it is attached by two small sections only; you can look through open space under it. Local people tell of several fishermen who tried to pull it over with fishing boats with no success.
I love this hike and I want to go again soon me, Mike, Maddy and Riley made the hike there, and back, there is a geocache there just before the cliffs of the balancing rock. It was a great day!