Me and my good friend Lena decided to go for a drive and visit Smugglers Cove, Nova Scotia. It is a beautiful spot with a small picnic park area, board walks down to the water, and views of St. Mary's Bay. The history behind Smugglers Cove –  named this as it was a prime location for the smuggling of liquor during prohibition in the 1920s. There are some markings on the wall that I have never made it in there to see but just heard from hear say. It really is a beautiful park, here is one of the pictures I took while there.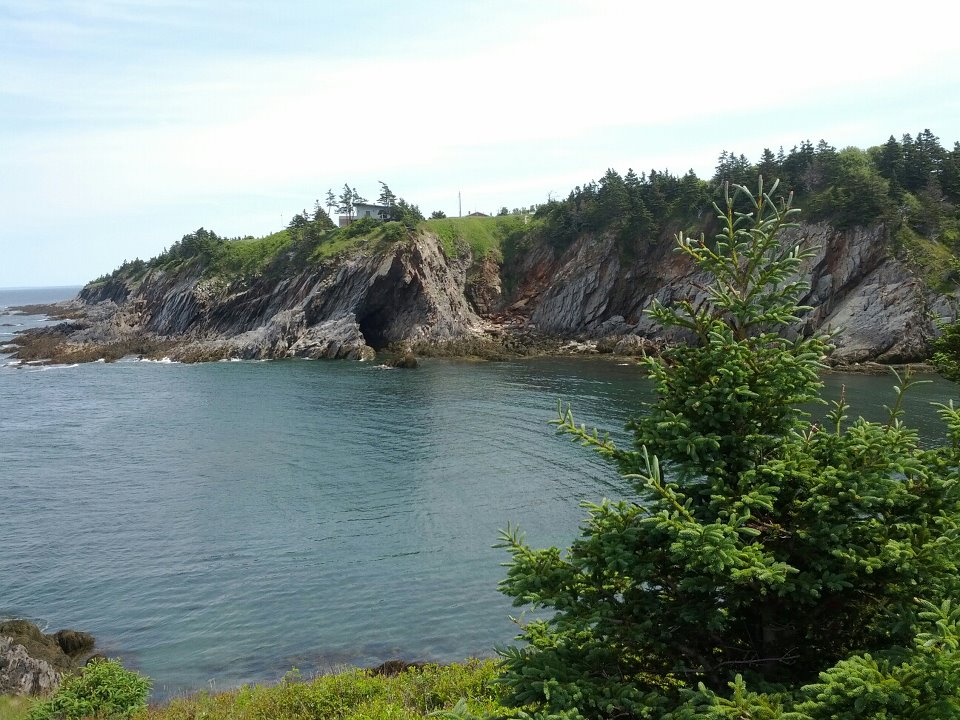 Also speaking of friends, a good friend of mine right now who decided to cook me supper one day.  She cooked me a salmon teriyaki supper with a spinach salad. I usually only make salmon in the oven, but this year I have learned to do it a couple of ways teriyaki flavoring on the salmon was amazing!  One other way I absolutely love, is by putting it in tin foil with onions, salt and pepper, on the barbeque.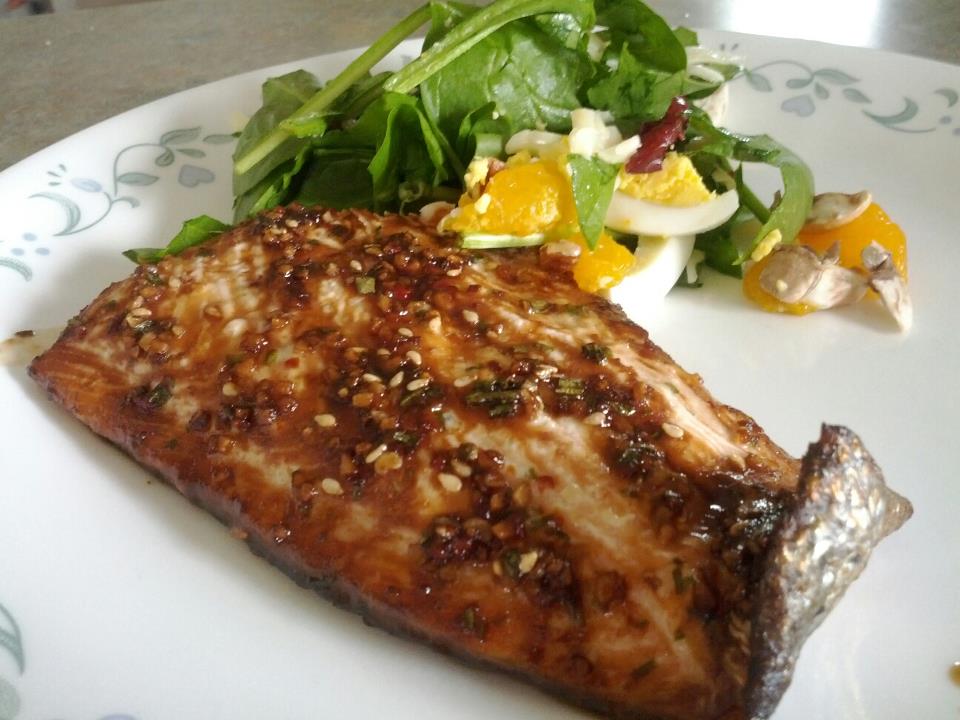 Note the teriyaki flavoring was from epicure spices, follow the directions on the bottle and put on top, I also think there was a bit or orange juice added, it baked on 350 for about 20 minutes.