With allergies I cannot buy many scented candles, air fresheners, or room sprays so I have found a great alternative! Stove boiled house freshener! Sliced lemons, limes and oranges and spices. Below is a Christmas scent jar, it smells awesome. I received this as a gift from a friend at work.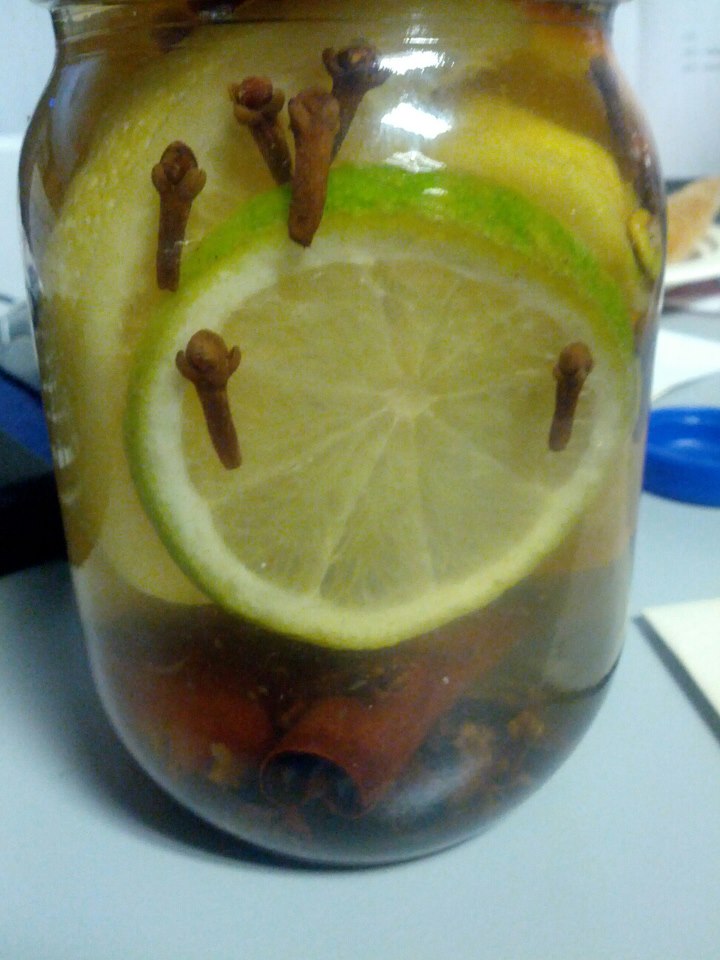 Ingredients in Scent Jar
1 tablespoon of cloves
3 cinnamon sticks
3-5 bay leaves
2-3 Lime Slices
2-3 Lemon Slices
2-3 orange slices
Directions
1. Slice your fruit
2. Break the cinnamon sticks if they are too long for the jar.
3. Put all ingredients in a mason jar.
4. Fill jar with water.
5. Seal jar and keep in fridge till use.
Usage Instructions
1. Pour contents in a pot.
2. Simmer on low heat and keep adding water as needed.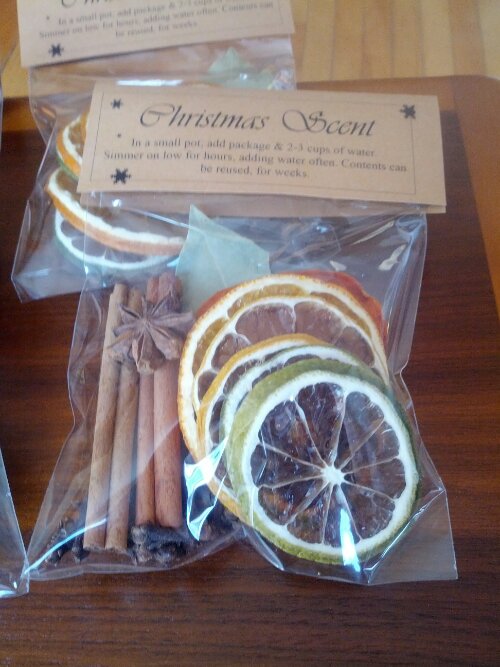 What I have been making lately! This stamped washer sells for $10.00 and can have anything that will fit stamped on it!