This is not the healthiest food, however, there us a few things you can do to make it better. I make the tortillas from scratch. Here is the recipe and method.
Sift flour, salt and baking powder. Cut in shortening. Mix and knead in hot water. Might not need it all so use water slowly.
After dough is made, wrap in plastic and let rest for 10-30min. Divide into balls and cover. Roll them out to paper thin.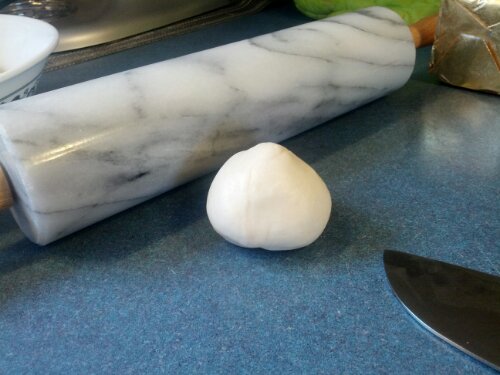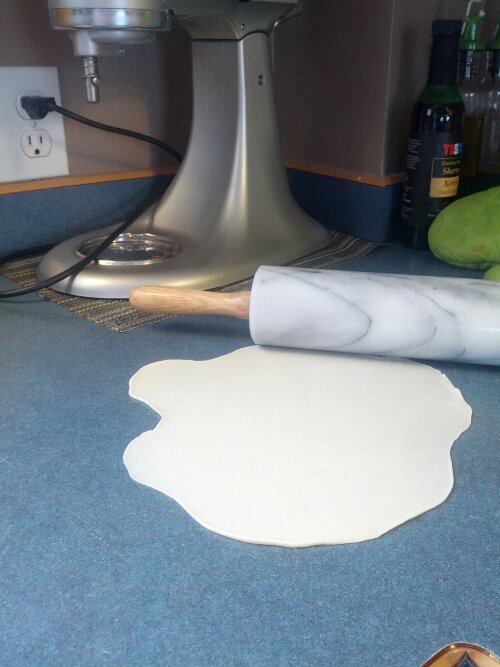 After rolling one out, fry it immediately in a med high heat pan with no oil. These should cook quick and some will blow up.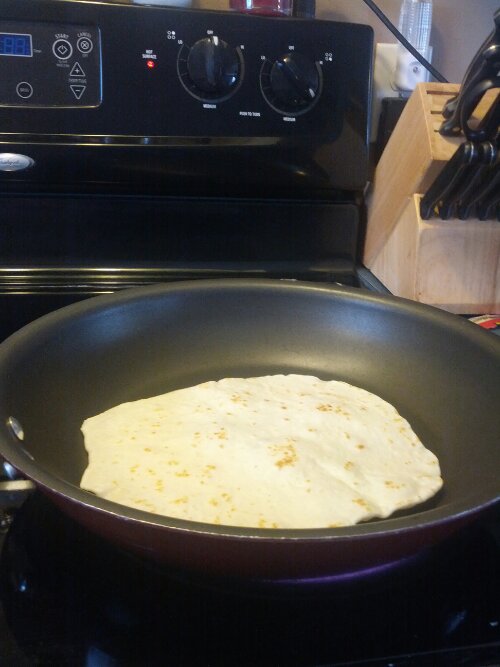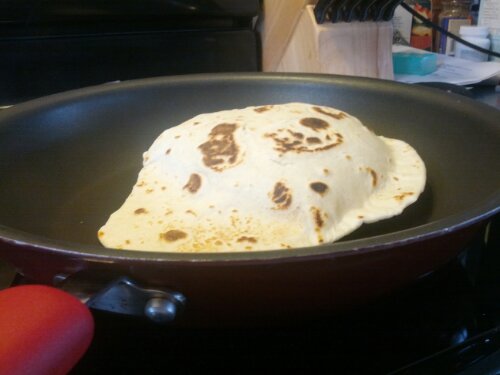 I fold and let cool for a while then fry up pieces of fresh chicken breast, other cuts will not work, fake chicken will not work, day old roasted chicken will not work. It changes the taste drastically.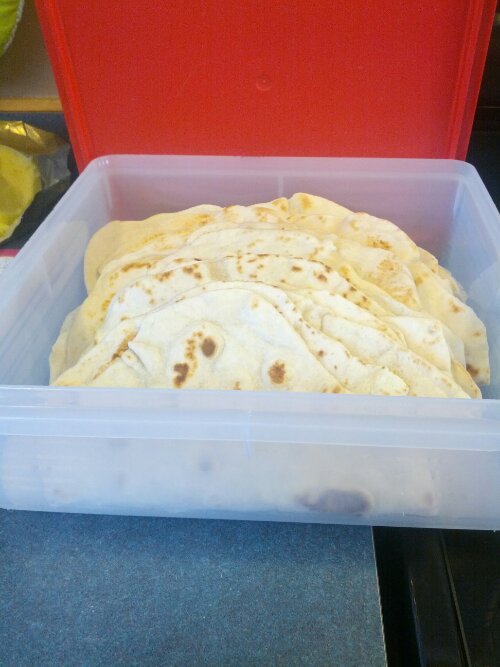 When making the quesadilla's I use low fat cheese and chicken breast pieces cut up tiny with diced green peppers fried in a bit of olive oil. I have found that 1 lg chicken breast will do 4 quesadilla half's. Lightly butter the outside of the tortilla and stuff with cooked chicken and peppers and some shredded marble or cheddar and fry.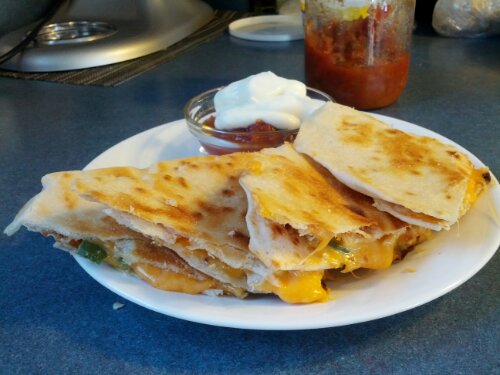 Serve with salsa and sour cream. I make my own salsa, the recipe I use I can every fall. Its much better then store bought and so so much cheaper. I found this recipe the closest too the tostitos salsa.
Originally I used this recipe http://m.allrecipes.com/recipe/175547/rockin-salsa but it was way too much sugar.
Salsa Recipe
6 lbs tomato
3 green peppers

3 onions white yellow purplish
Hot pepper about tsp for mild heat, tbsp for med
18 oz tomato paste
1/2 cup vinegar
2 tsp brown sugar
2 tbsp and 2 tsp white sugar
1&1/2 tsp cumin
2 tbsp garlic powder
Salt
Tbsp cayenne pepper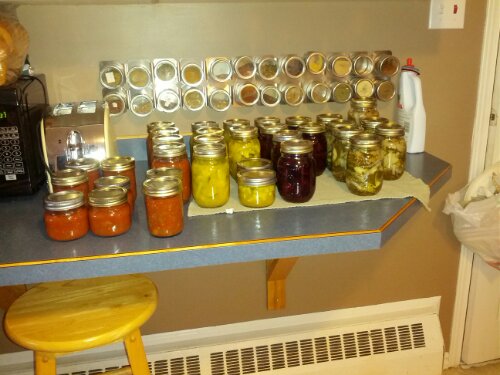 Some of my canning this year.