My dad gave me a rhubarb plant before he passed away.  I never actually cooked anything with it until today! Its grown like crazy every year, huge leafs and tons of rhubarb.
Normally I do not like rhubarb as it is way too sour. However this is the first recipe I have found that uses only rhubarb and I enjoy it more then anything else I have tried with rhubarb. Well except my grandmas rhubarb pie.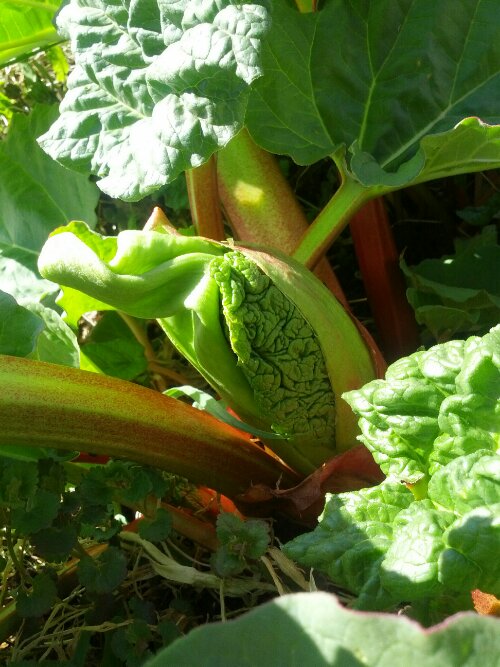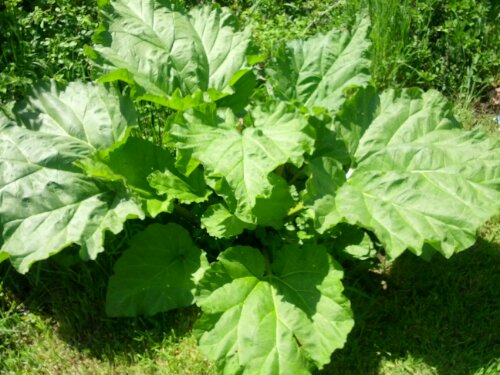 Rhubarb Crisp Recipe
Ingredients
4 heaping cups of cubed rhubarb soaked in water then drained well
Rhubarb Coating
1 cup of sugar( might try 3/4 next time)
1/4 cup flour
1 tsp of cinnamon
Topping
1 cup of flour
1 cup of brown sugar lightly packed
2/3 cup rolled oats( original called for 1/2, used a bit more so adjusted to 2/3)
1/2 cup melted butter
1. Cut and wash rhubarb into 3/4 inch pieces and let soak in water and prepare other ingredients.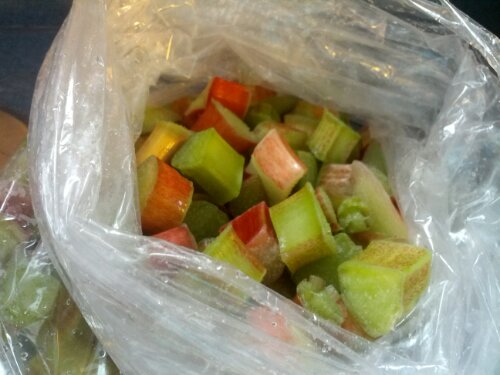 2. In an ungreased pie plate or 8×8 square pan place well drained rhubarb. Sprinkle with sugar, flour and cinnamon coating and toss with hands.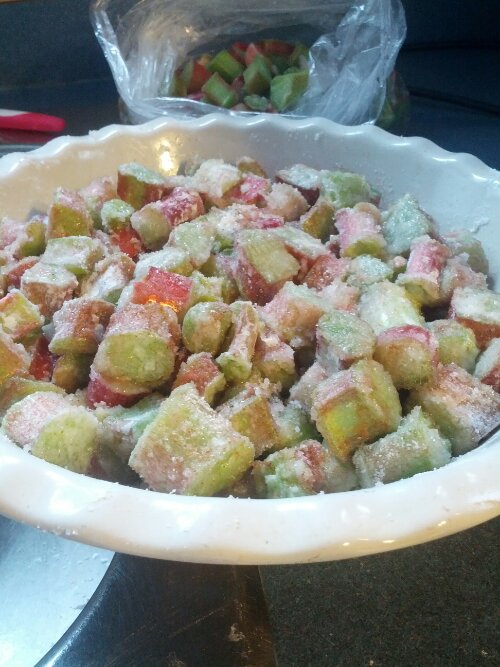 3. Crumble topping over mixture and pat lightly. Bake at 375° for 35 minutes.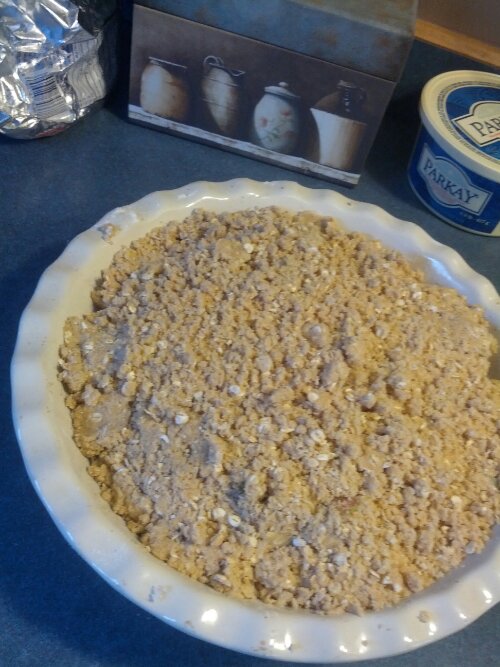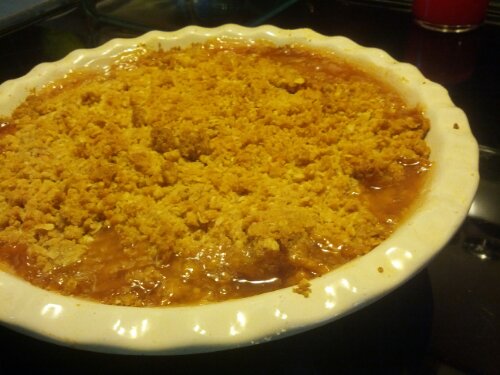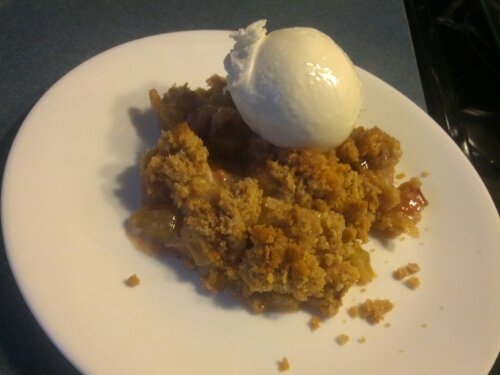 I actually preferred this over apple crisp due to the tartness!
Thanks for the rhubarb Diddie:)
Served with vanilla frozen yogurt!