For Christmas this year my mother-in-law Bessie, got me a window bird feeder. I have adored her feeders every time I visited. I love this feeder! It took a few months for the birds to find it and get comfortable coming to it, but I love this feeder for a few reasons.
The feeder sticks to the window very well, better then I expected, it actually made it through a winter hurricane and every other wind we have had in Nova Scotia this year!
Most pests cannot get in it, or at least not easily, raccoon's cannot get in it and they tried, there were footprints on the window to prove it! Lol Pigeons can get in it with a lot of work. I think I may have figured out an addition to make it pigeon proof too!
Another thing I love about this feeder is its easy to clean and pop off the window and wash it well.
However the best thing is the view of the birds, can really get close and see details. I have a chair by the window to relax and watch.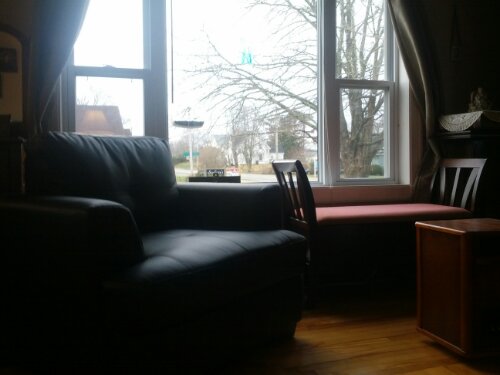 You can get these in Canada at Home Hardware locations.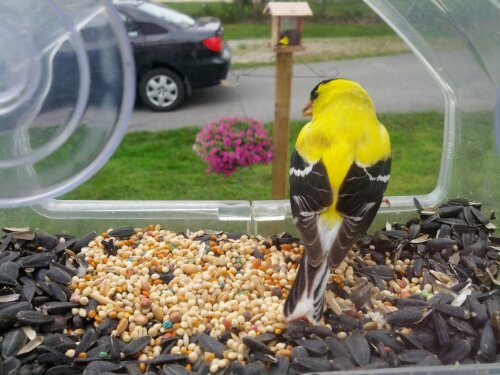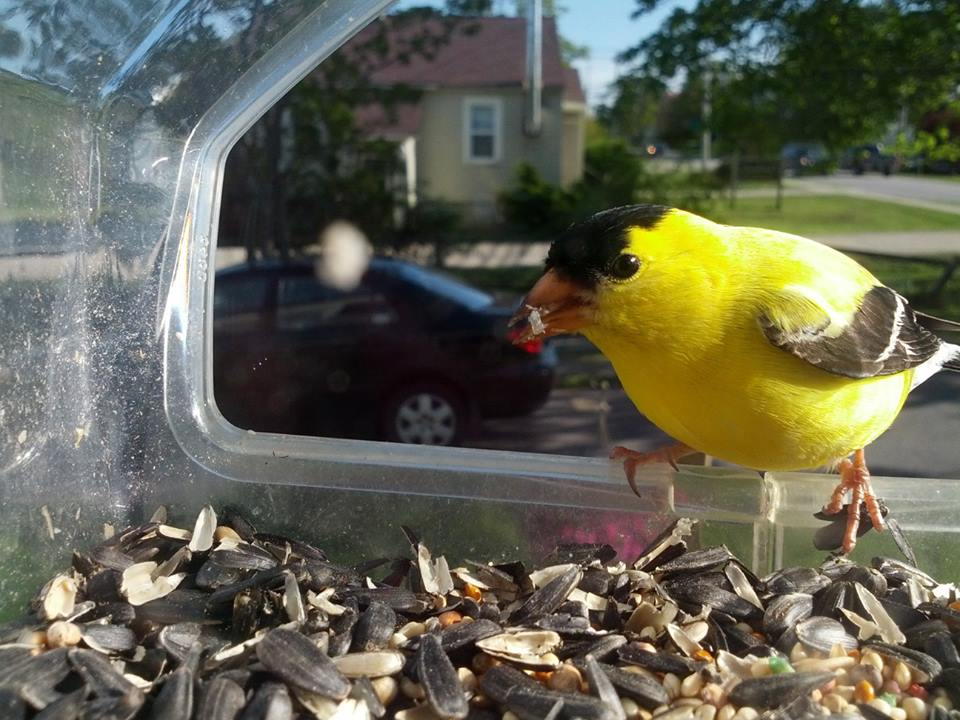 This next picture was on a day I was home sick. This little guy stayed in the feeder all day and night to get out of the weather. He looked so cold and fragile. I'm glad he hung out with me that day.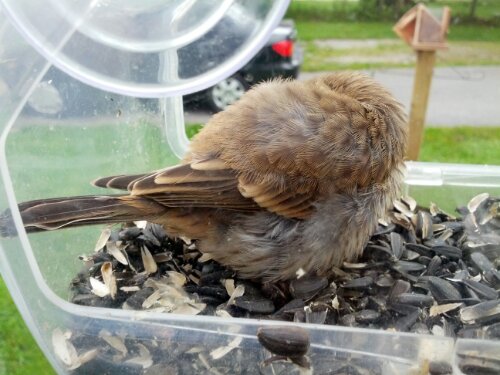 We also have a wood pecker coming to my feeders. Love all the birds that I get here, doves, cardinals, chickadees, blue jays, and others I don't know the names of!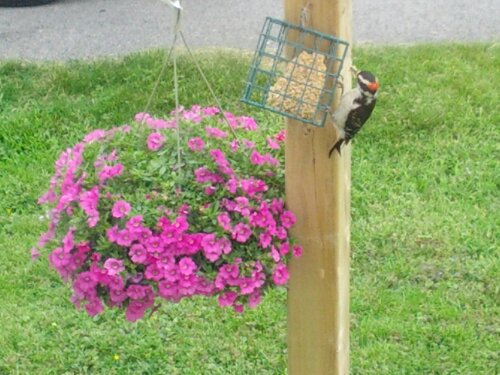 This is the best picture I could get of a cardinal.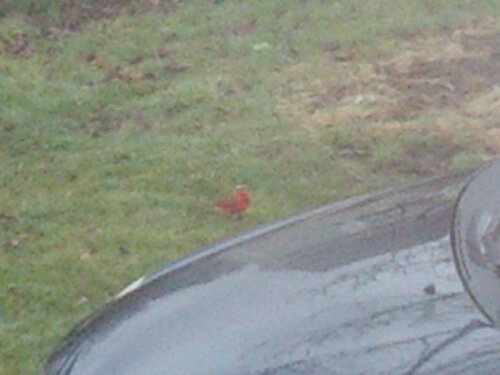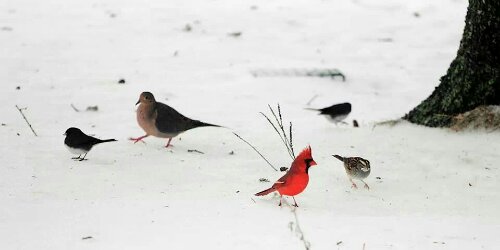 Debbie Roberts on Redbubble sells prints of this, her photography is amazing. I love this picture of a cardinal she captured!