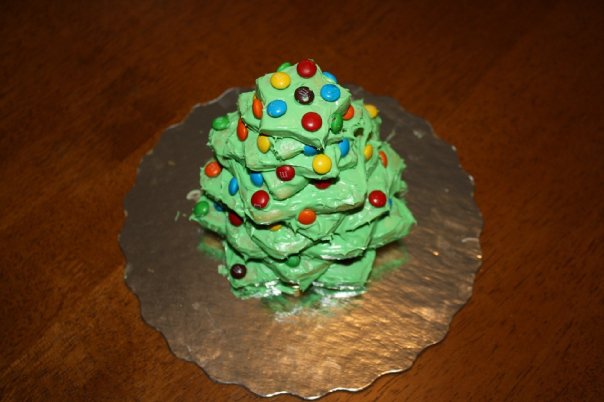 A few years ago I was at a local bakery and they had Christmas tree cookies all decorated and on display. I thought it was such a cool idea and asked for some plain cookies to decorate myself. This is now a Christmas tradition! I now make the cookies myself, you can get the cookie cutter at Walmart or Avon. I got mine on sale for $5.99 at Avon.
Here's a pic of my baking mess(notice the flour on the floor lol):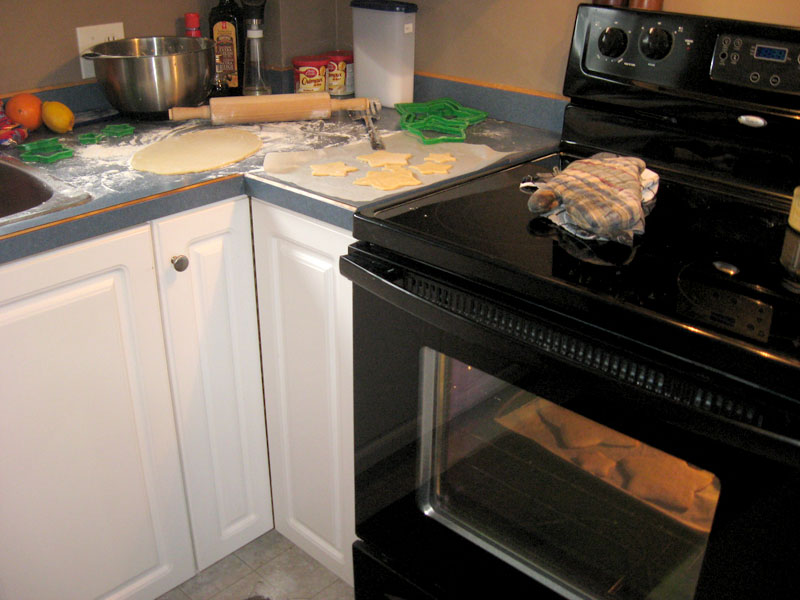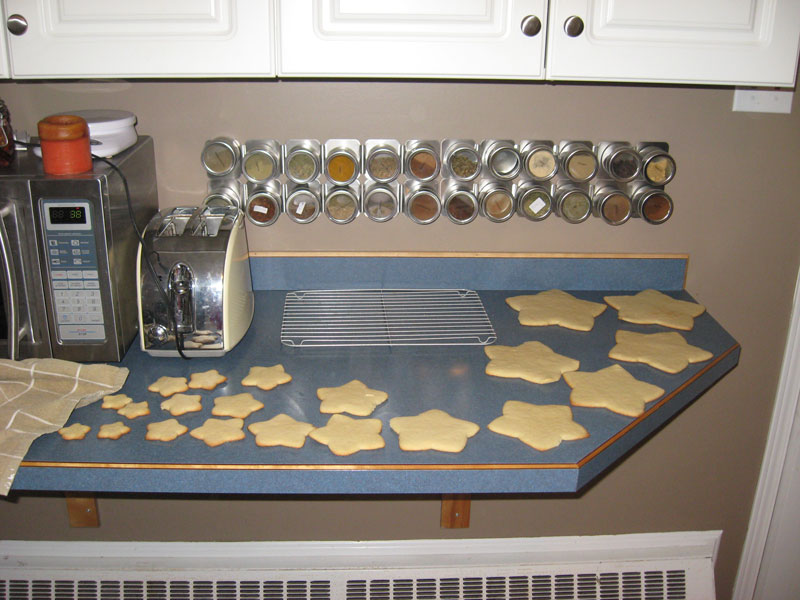 This recipe make about 3 cookie trees if you roll them thin
Rolled Sugar Cookie Recipe
3 3/4 cups of flour
2 tsp baking powder
1/2 tsp salt
1/4 tsp baking soda
1/4 tsp nutmeg
1 cup butter or Margarine
2 cups sugar
2 eggs
1/4 cup milk
2 tsp vanilla
green food coloring OPTIONAL
Bake at 375 for 7-9 minutes.
Instructions/Assembly/Hints
To build your cookies tree there are many options.
1. We like to use icing and cover the cookies. Use any color, I have seen some just with colored icing and a dusting of icing sugar to look like snow.
2. I always cut out 2 little stars one to sit on the top layer and one to stand up as the star for the tree top.
3. We like to decorate the trees with a can of mini M&M's, but use anything, sprinkles, candy, more cookies anything!