I have been playing with the doughboy recipe for quite some time now and I think I have finally perfected it! I was home sick one day and decided that my comfort food, while I was sick was going to be stew!! I have started to love cooking. My mom(Linda Peterson-Blades) makes best stew and doughboys ever! These pictures were taken by my mom, Linda Peterson Blades.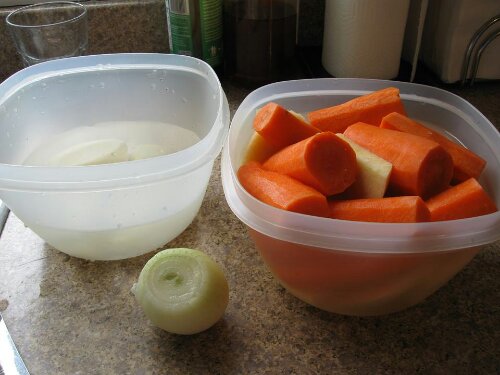 Stew Ingredients
Vegetables
(can use some or all of these items, I personally leave out potatoes if I am making doughboys/dumplings)
3-6 whole potatoes, peeled
6-8 peeled or just washed whole carrots
1 whole turnip peeled and cut into pieces
1-2 parsnips (optional)
1 onion chopped
Others
1 pound cubed beef
Salt
pepper

Doughboys  Recipe
1 cup of flour
2 teaspoons of baking powder
1/2 teaspoon salt
1/2 cup milk
2 tablespoons of oil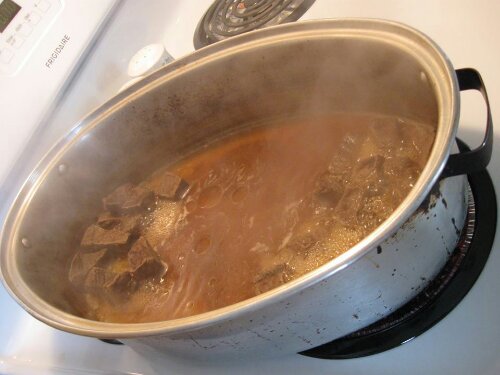 Directions
1. In a large pot on stove top, add a tiny bit of oil, the cubed beef and the chopped onion to the pot. Brown the beef on medium heat until it starts sticking, then add water. Continue cooking until the water boils down, add more water and let it boil down again. This will soften the meat. You don't need to stir it constantly, just don't let the water run out!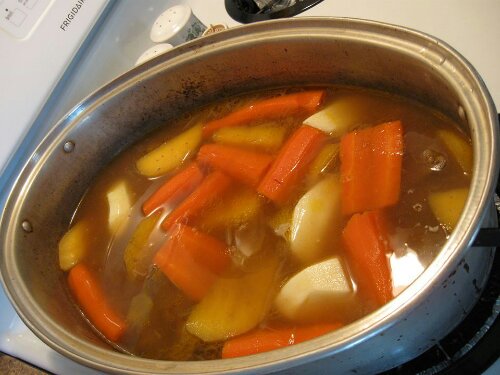 2. Add all your veggies and cover with water and cook until tender. Once tender if you want doughboys or dumplings, add them now. Make sure you keep the water level just up to the top of the veggies.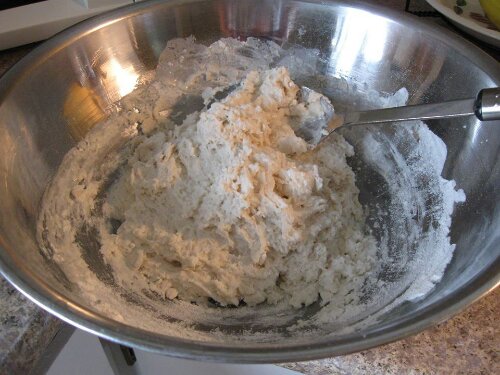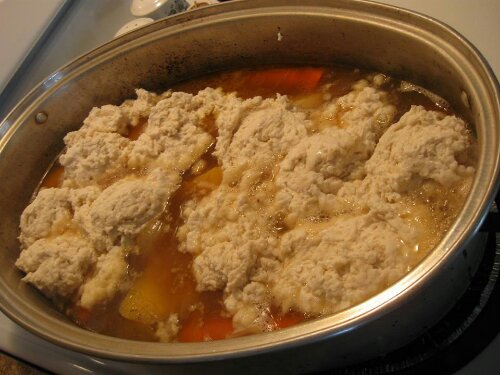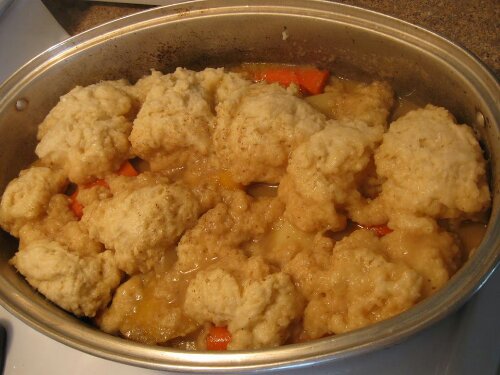 3. Making dumplings: Add all dry ingredients to a bowl, then add the wet, mix well but not long and quickly drop blobs of the dough into the pot of stew and cover, DO NOT lift the cover for 12-15 minutes! This should make the gravy too, if you do not make doughboys then add some flour water mix to the pot and stir to make a gravy.
Now serve and salt to your liking!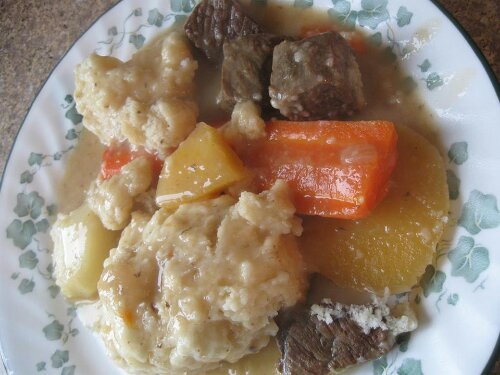 On a side note…my step daughter made this for me out of the blue:) Love it, and my step children!